The Centre works with a number of trusted partners to support our client offering.
The University of the West of England: UWE Bristol
In partnership with the univesity we support their students through a number of graduation prizes.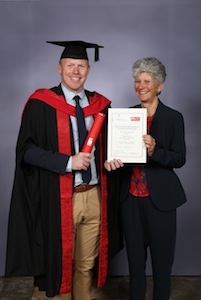 Photos from July 2017 show James Lovell, receiving his prize from Sarah Ackroyd for his dissertation "what is the value of visual methods in coaching practice?" for his MSc in Leadership & Management and Claudia Hesleden receiving her prize from Wendy Murphy for best performance in Her BA (Hons) Business Management & Leadership.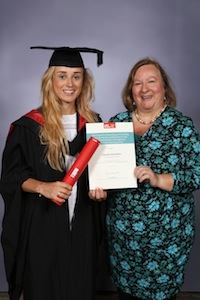 NCBI (National Coalition Building Institute)
The Centre works in partnership with NCBI to help reduce discrimination and prejudice and build healthy inclusive organisations.
NCBI is established with over 28 years' experience of working towards improving and making relationship differences for people. NCBI train people in the skills of leadership, conflict resolution, prejudice reduction, emotional intelligence, well-being, and coalition building, seeking to increase self-esteem and values whilst eliminating adverse behaviours.
http://www.ncbi.org.uk

Solutions Focus Coaching for Health


For support in resolving health isses and stress related conditions, The Centre works in partnership with Pippa Adamson of Newleaf-Changes.
http://www.newleaf-changes.co.uk

The Madison Group


In partnership with The Madison Group, The Centre offers a design process for businesses to develop their own 360 feedback tool to support the development of their managers. This powerful tool provides managers with great insight and pointers to help them create a targetted development plan.
http://www.the-madison-group.co.uk/360-feedback