The Centre works with a number of trusted partners to support our client offering.
NLP Coaching for Health and Life: Pippa Adamson
Pippa works with clients who are stuck with health or life issues using brain-training techniques to create new neural pathways in the brain, changing old habits and feelings and focussing on what clients want instead
http://www.newleaf-changes.co.uk

Breathing Fire - bringing creativity to workplace development
Breathing Fire is a theatre company comprised of women of Afrikan descent that specialises in interactive theatre. Our purpose is to work with, and support, communities and organisations to explore, discover and understand life's diverse experiences. We do this through a range of processes, mainly by encouraging people to share their stories and experiences using creative techniques, including interactive theatre productions and drama workshops. We work with people of all backgrounds and organisations across all sectors.

Stories, whether they focus on everyday existences or fundamental moments, shape our lives and who we are. Sharing our individual and collective stories enables us to find exciting ways to communicate, learn and empathise with each other. In our committent to equality, diversity and inclusion our processes and outcomes aim to feed into strategies that support organisational development.
Whilst we are a Bristol based company we deliver regional, national and international projects.
For more information: www.breathingfire.co.uk
The University of the West of England: UWE Bristol
In partnership with the univesity we support their students through a number of graduation prizes.


Photos from July 2019 show Wendy Murphy presenting prizes to Scott Mayo (BA (Hons) Management and Leadership) and Stephen Holland-Morgan (Executive MBA) for best performance on their respective courses.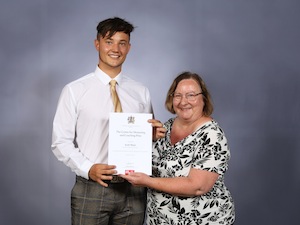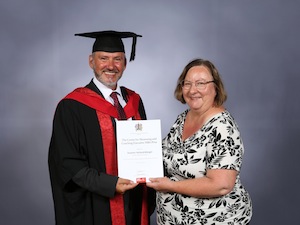 The Madison Group


In partnership with The Madison Group, The Centre offers a design process for businesses to develop their own 360 feedback tool to support the development of their managers. This powerful tool provides managers with great insight and pointers to help them create a targetted development plan.
http://www.the-madison-group.co.uk/360-feedback